Who do you know that is ambitious and would appreciate a $50,000 raise? A family member? A friend? Casual acquaintances like your accountant, attorney, doctor, dentist, and a business owner in your area? Or someone who is in fear of losing their job? Maybe you know someone who is positive and wants to diversify his or her income?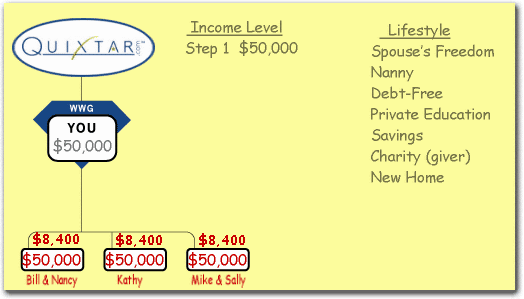 Our next goal is to help you franchise yourself 3 times and begin to create ongoing income potential. We included three examples in the boxes above.

As you help individuals earn $50,000 in their own private franchises, you earn a minimum of $700 a month. That amounts to $8,400 annually per franchise, which when combined with additional bonuses elevates your annual income to approximately $110,000.